Allspel 2022
Umefolk's Allspel - a unique gathering of musicians, based on the force of welcoming everybody equally. Children, adults, beginners and professionals from all over the world.

Sheet music and recordings for all songs are found here:
https://drive.google.com/drive/folders/1vD9gQncLJjAvFTcOb6srOnWBL1btX9go?usp=sharing
OBSERVE the sheet music are just suggestions! You are of course welcome to just jam along the way you want to!

After the allspel the session countinues togehter with Ye Banished Privateers in the foaje where they invite everyone to join in on the songs they played on the Allspel over the years.
Open rehearsals in Umeå (You can also just show up at the allspel without prior rehearsals but then you will need a ticket to get in)

Monday 21/2
18-20 Rehearsal at Midgårdsskolan, Stora Orkestersalen. 

Thursday 24/2
18-20 Rehearsal at Idun, Umeå Folkets Hus. After the rehearsal we have a jam session at NorrlandsOperan!

Friday 25/2
15-17 General rehearsal at Idun, Umeå Folkets Hus
18.30 Allspel at Idun, Umeå Folkets Hus
We are trying to keep distance between groups on and around the stage. 


Any questions? Contact Allspel leader Anton Teljebäck [email protected] . 
The Allspel will be live streamed on YouTube here:
Watch the 2021 Allspel ensemble
Alternatively, watch the ensemble and relay concert on Youtube




Parts of Allspel 2020
Follow the allspel at Instagram! https://www.instagram.com/allspel_umefolk/

Umefolk's Allspel is made together with Kulturskolan Umeå with support from Umeå Kommun and Umeå Energi.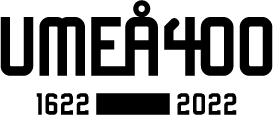 Allspel leader is Anton Teljebäck
[email protected] +46(0)703299492